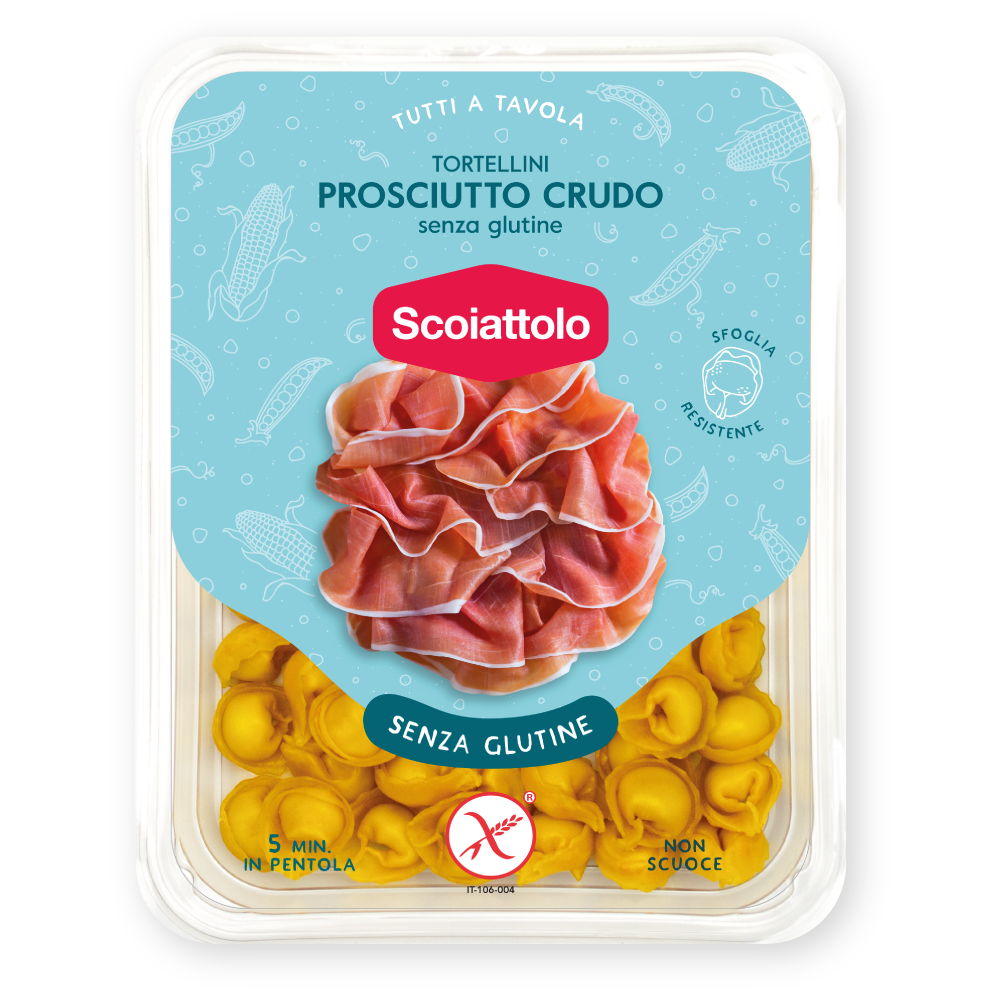 Time: 1 hour
Ingredients (for 2 people):
1 packet of Scoiattolo GLUTEN-FREE Tortellini with cured ham
1 cup of dehusked red lentils
Approx. 750 ml of vegetable stock
2 spoons of extra virgin olive oil
½ onion
1 small carrot
1 small piece of celery
1 clove of garlic
Pink pepper as required
1 pinch of chilli pepper
½ cup of tomato purée
Salt as required
Method:
Heat the extra virgin olive oil in a pan. Wash the vegetables, chop them finely, put them in the pan with the chilli pepper and clove of garlic, then gently fry.
Add the red lentils that have been washed under running water beforehand, mix well and leave to absorb the flavours. Add the tomato purée and stock, cover and leave to cook for about 30 minutes or until the lentils are soft.
Add more hot stock during cooking, if necessary.
As soon as the lentils are cooked, blend it all thoroughly until you obtain a soft creamy consistency. Lastly, add the pink pepper.
Cook the Tortellini in plenty of boiling salted water for 5 minutes. Drain them and add them to the creamy lentil mixture. Serve piping hot.