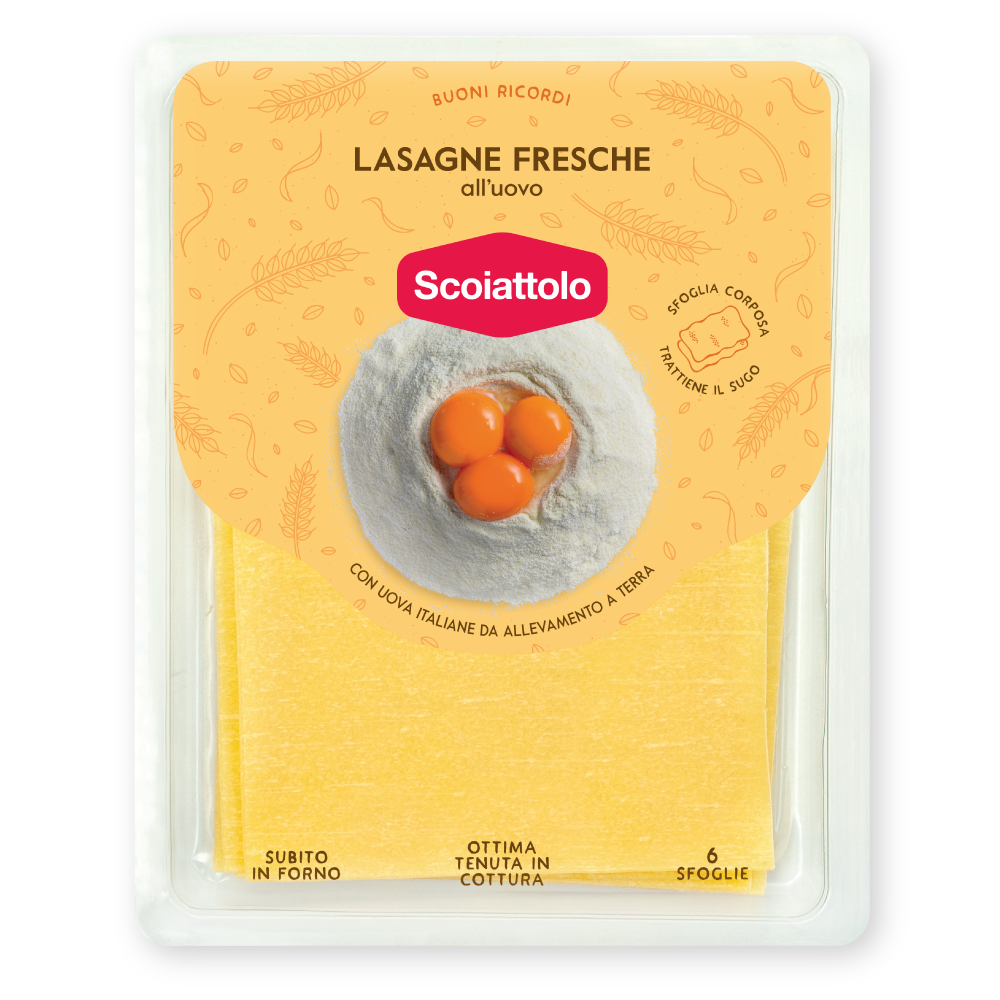 Time: 40 minutes
Ingredients (for 2 people):
1 packet of Scoiattolo egg lasagne
200 g of field mushrooms
100 g of yellow pumpkin
200 g of cow's milk ricotta
½ leek
Salt and nutmeg as required
Basil leaves
Extra virgin olive oil
Method:
Beat the ricotta with a pinch of salt and the nutmeg.
Clean the mushrooms and pumpkin and chop them into regular size pieces. Slice the leek into rounds.
Heat two-three spoonfuls of oil in a saucepan, add the leek and gently fry it, then add the vegetables. Adjust the salt and cook for 5 minutes.
Cut the egg lasagne into squares with a knife, place a spoonful of ricotta in the middle and then fold into a triangle like a crepe, moistening the edges with some stock to seal them.
Put the lasagne crepes in a frying pan and gently stir them with the pumpkin and mushrooms.