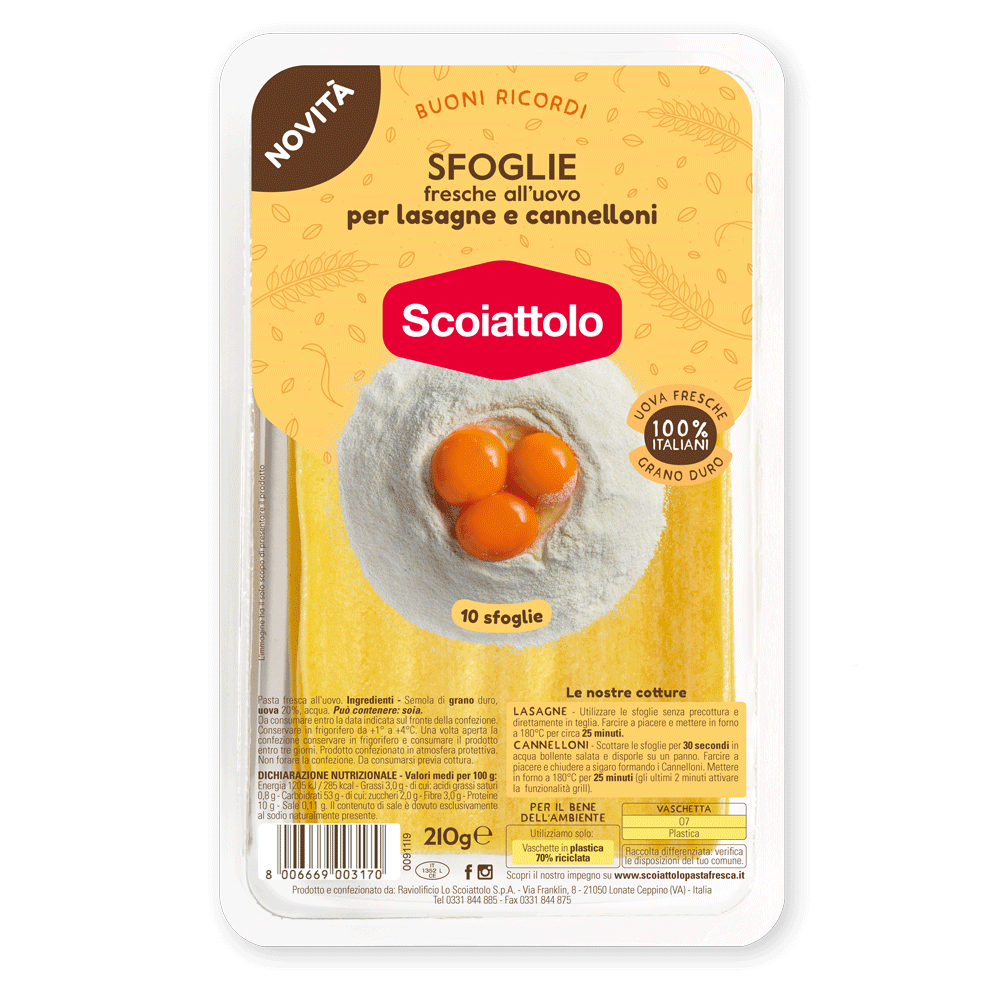 LASAGNE WITH FREE-RANGE ITALIAN EGGS

The Lasagne are made with free-range Italian eggs and 100% durum wheat semolina: the pasta is drawn through bronze plates so it captures all the sauce and holds its shape perfectly during cooking. OVEN READY, with no need for pre-cooking, they are ideal for creating traditional or innovative recipes. 20-30 minutes in the oven
Cooking time: 20/30 min
Weight: 250 g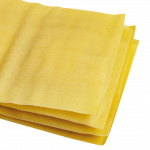 IN THE OVEN: The product can be cooked without pre-heating, directly in the dish. Prepare as preferred and cook in the oven at 180°C for about 25 minutes.
Ingredienti
Durum wheat semolina, egg 23%, water.
May contain: crustaceans, fish, soy, milk and derivatives, walnuts, celery.
Nutritional table (average values for 100g)
NUTRITION DECLARATION
Energy 1299 kJ – 307 kcal
Fats 2,9 g
of which satured fats 0,8 g
Carbohydrates 58 g
of which sugars 1,1 g
Fibres 2,4 g
Proteins 11 g
Salt 0,11 g
The salt content is due exclusively to the sodium that is naturally present.
You could be interested into