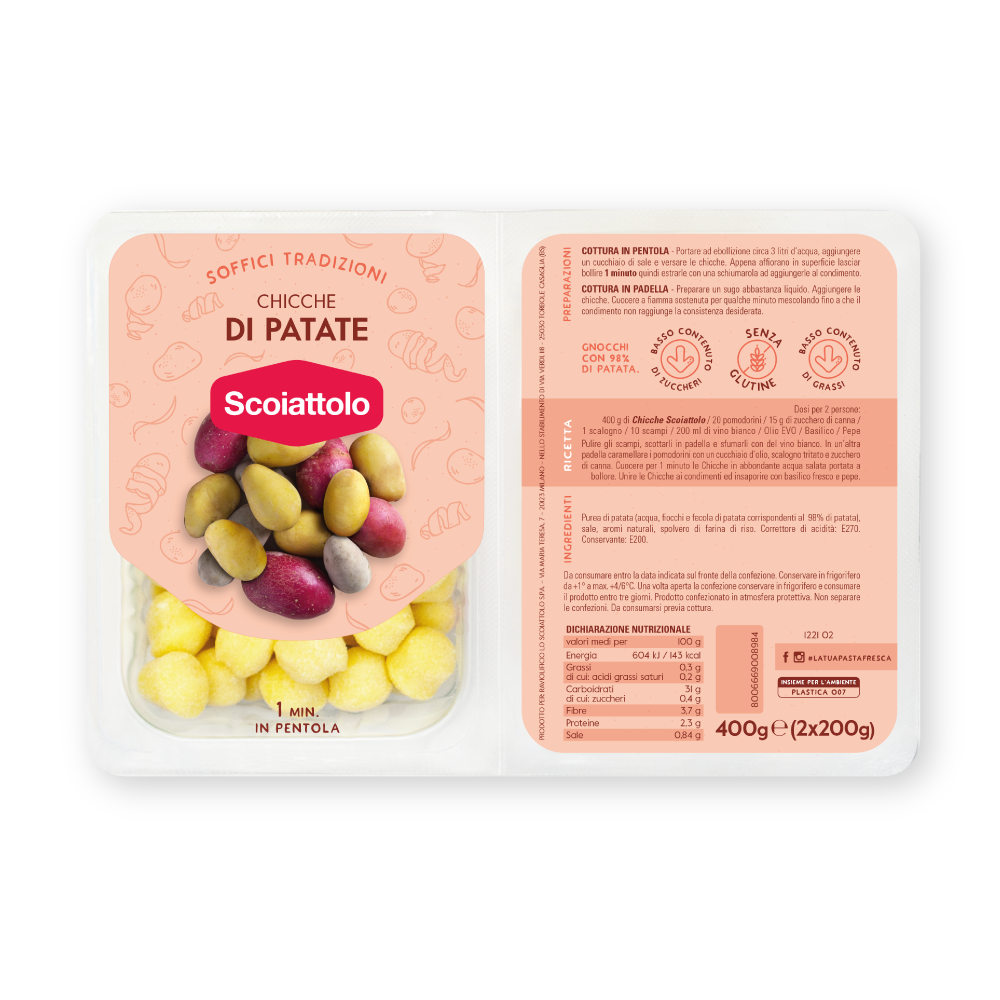 Time: 45 minutes
Ingredients (for 2 people):
• 500 g of ripe tomato flesh
1 packet of Scoiattolo Potato Chicche
1/2 red onion
Red wine vinegar
½ dried chilli pepper
Juice of one lime
A pinch of sweet paprika
500 g of mussels weighed without their shells
2-3 cuttlefish
Parsley and salt as required
Extra virgin olive oil
Method:
Get the mussels to open in a hot pan with the lid on and add the parsley and chilli pepper to add flavour.
Clean the cuttlefish and cut them into strips. Sear the cuttlefish on a very hot griddle pan and lightly salt them.
Prepare the gazpacho by blending half a raw onion, tomato flesh, red wine vinegar and lime juice. Filter and, if necessary, add some salt and paprika and put it in the fridge.
Cook the Chicche for 1 minute in plenty of salted water, then drain them and add them to the gazpacho directly in the bowls.
Finish the dish with the mussels and grilled cuttlefish, then top with a little chopped parsley and hot croutons. Drizzle a generous amount of extra virgin olive oil on top.