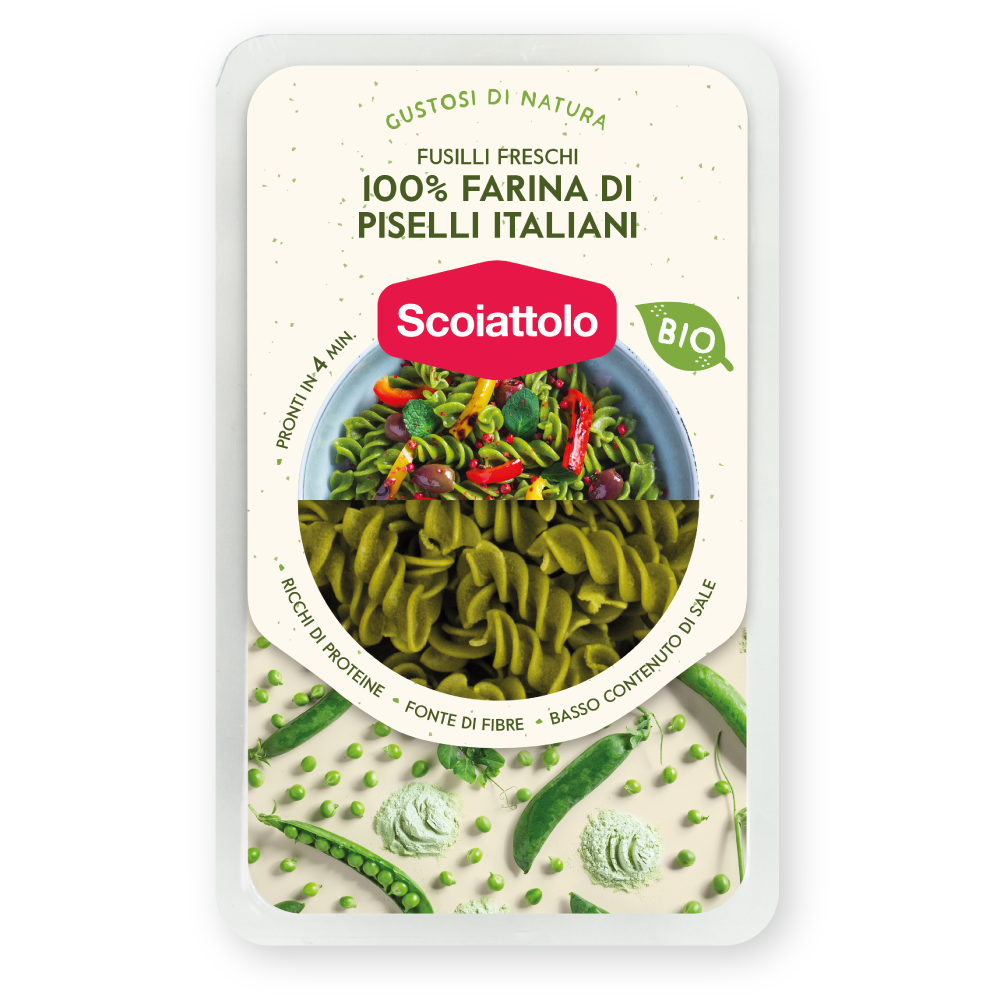 Time: 30 minutes
Ingredients (for 3 people):
1 packet of Scoiattolo 100% pea flour Fusilli

3 yellow and red peppers
2 handfuls of Taggiasca olives
1 clove of garlic
Mint leaves as required
Extra virgin olive oil as required
Method:
Place 2 spoons of extra virgin olive oil in a pan plus the crushed clove of garlic. Slice the peppers and, when the oil starts to bubble, put them in the pan for 10-15 minutes.
In the meantime, cook the 100% Pea flour Fusilli in a saucepan of water for 3 minutes, drain them al dente, add them to the sauce and sauté them over a hot flame for 1 minute.
Serve with Taggiasca olives, mint leaves and pink pepper.