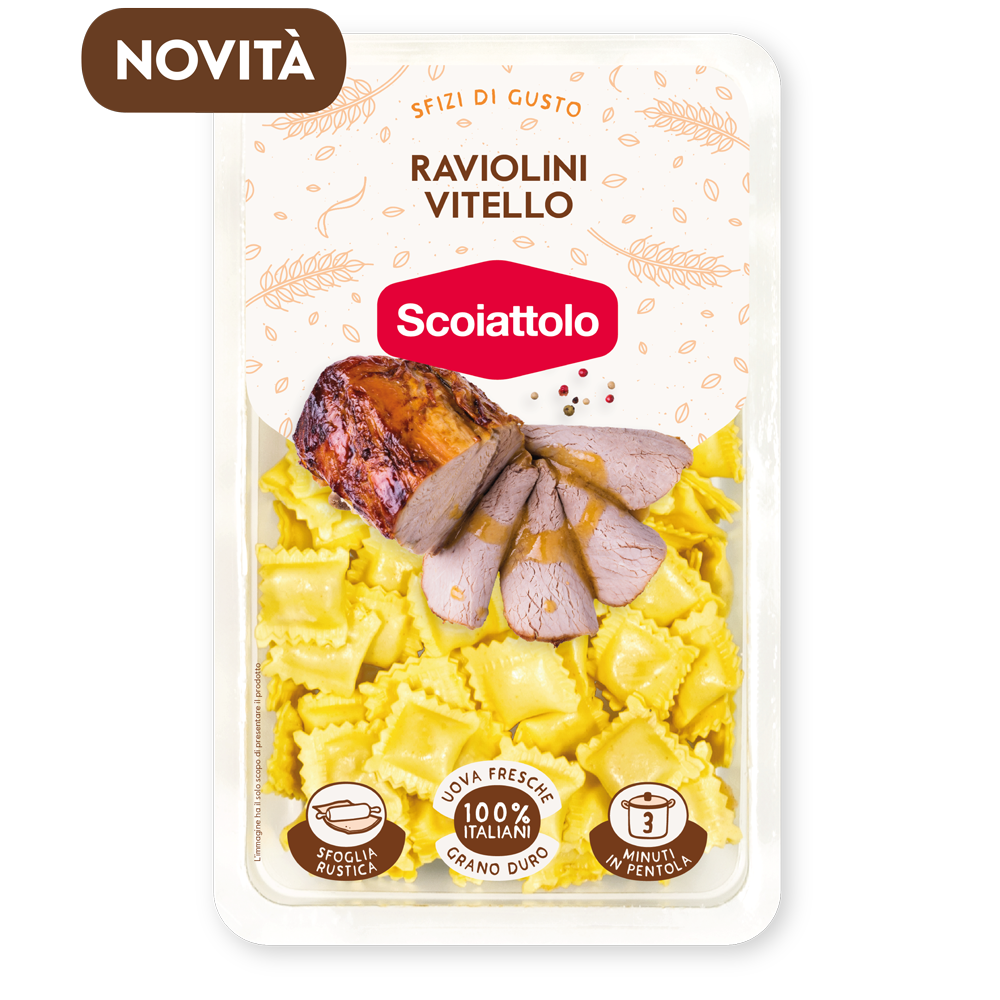 Time: 20 minutes
Ingredients (for 2 people):
1 pack of Raviolini with Veal meat Scoiattolo
150g of Porcini mushrooms
1 shallot
2 carrots
1 glass of white wine
1 spring of parsley
Extra virgin olive oil to taste
Salt to taste
Method:
Wash mushrooms and carrots, then cut the mushrooms into stripes and dice the carrots.
Fry the shallot in a pan with extra virgin olive oil, add the mushrooms and the carrots, and cook over high heat for 3 minutes.
Pour the white wine over, add the parsley, and let simmer in the pan for about 10 minutes.
Meanwhile, bring a pot of salted water to boil, and cook the Raviolini with Veal meat for 5 minutes.
Once ready, drain and add the Raviolini to the sauce, and sauté for 1 minute. Add a drizzle of raw extra virgin olive oil and serve.