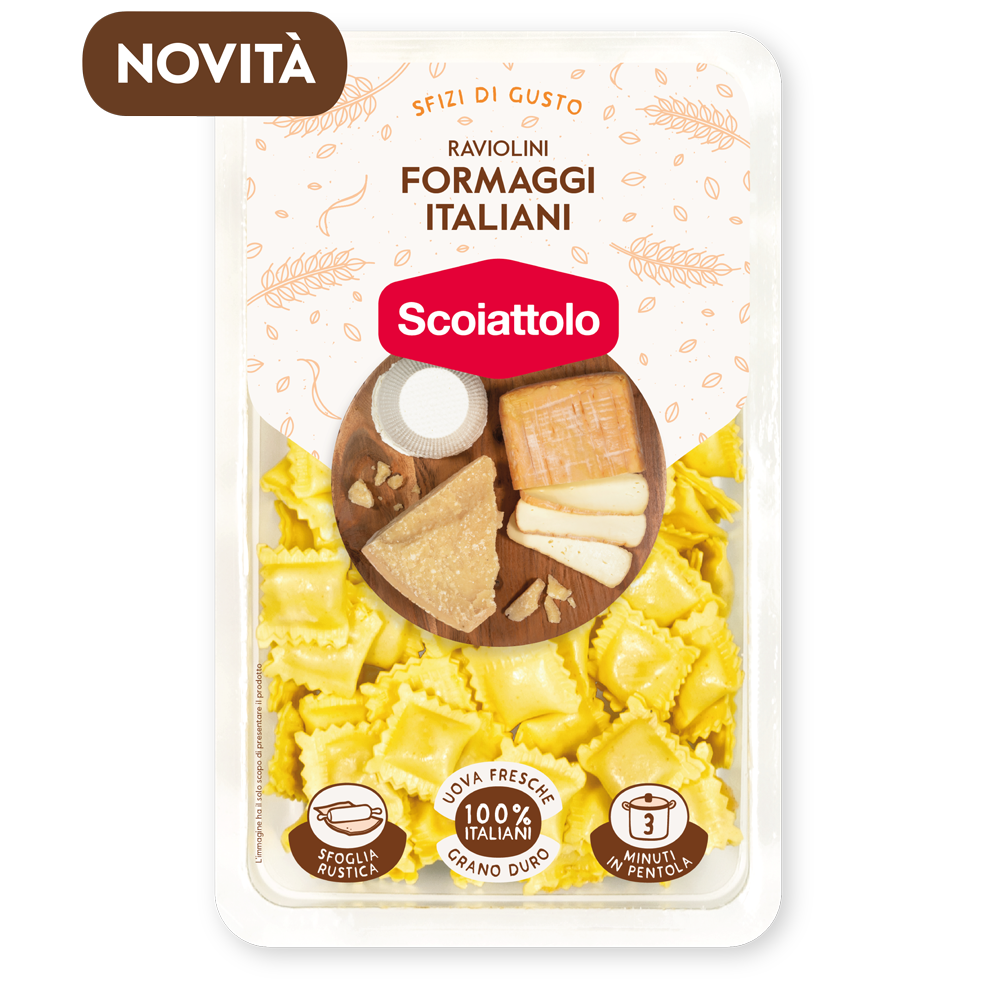 Time: 20 minutes
Ingredients (for 2 people):
1 pack of Raviolini with Italian Cheeses Scoiattolo
2 artichokes
1/2 white onion
1/2 lemon
200ml of vegetable broth
25g of Parmigiano Reggiano
50g of walnut kernels
Extra virgin olive oil to taste
Salt to taste
Method:
Wash and clean the artichokes, eliminate the filamentous part that is in the center, slice into wedges, then immerse them in water and lemon juice for 30 minutes to avoid blackening.
Fry the onion in a pan with extra virgin olive oil, pour the artichokes and cook over high heat for 10 minutes.
When the artichokes are soft and tasty, blend everything with a mixer, then add the Parmigiano Reggiano, and salt and pepper to taste
Meanwhile, bring a pot of salted water to boil, and cook the Raviolini with Italian cheeses for 5 minutes.
Once ready, drain and add the Raviolini to the cream, and sauté for a few seconds.

Sprinkle with coarsely crumbled walnuts and serve.