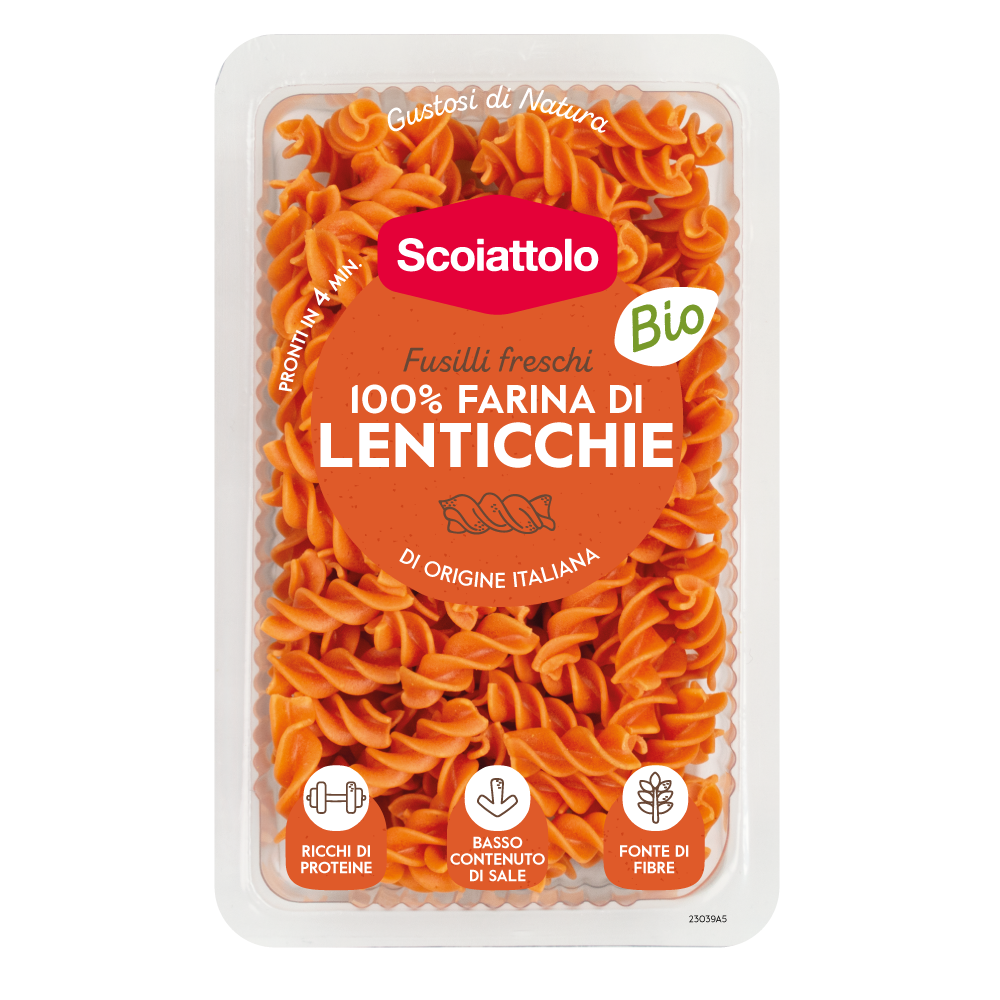 Time: 20 minutes
Ingredients (for 3 people):
1 packet of Scoiattolo 100% red lentil flour Fusilli
2 spoons of pistachio granules
300 g of baby spinach
1 clove of garlic
1 red chilli pepper
Pink salt
Rosemary as required
Extra virgin olive oil as required
Method:
Drizzle some olive oil in a pan, add the crushed clove of garlic and chilli pepper, heat until lightly browned. Add the baby spinach.
In the meantime, bring a saucepan of salted water to the boil and cook the 100% Red Lentil Flour Fusilli for 3 minutes. Drain al dente, add them to the sauce and mix.
Serve with a sprinkling of pink salt and the pistachio granules.