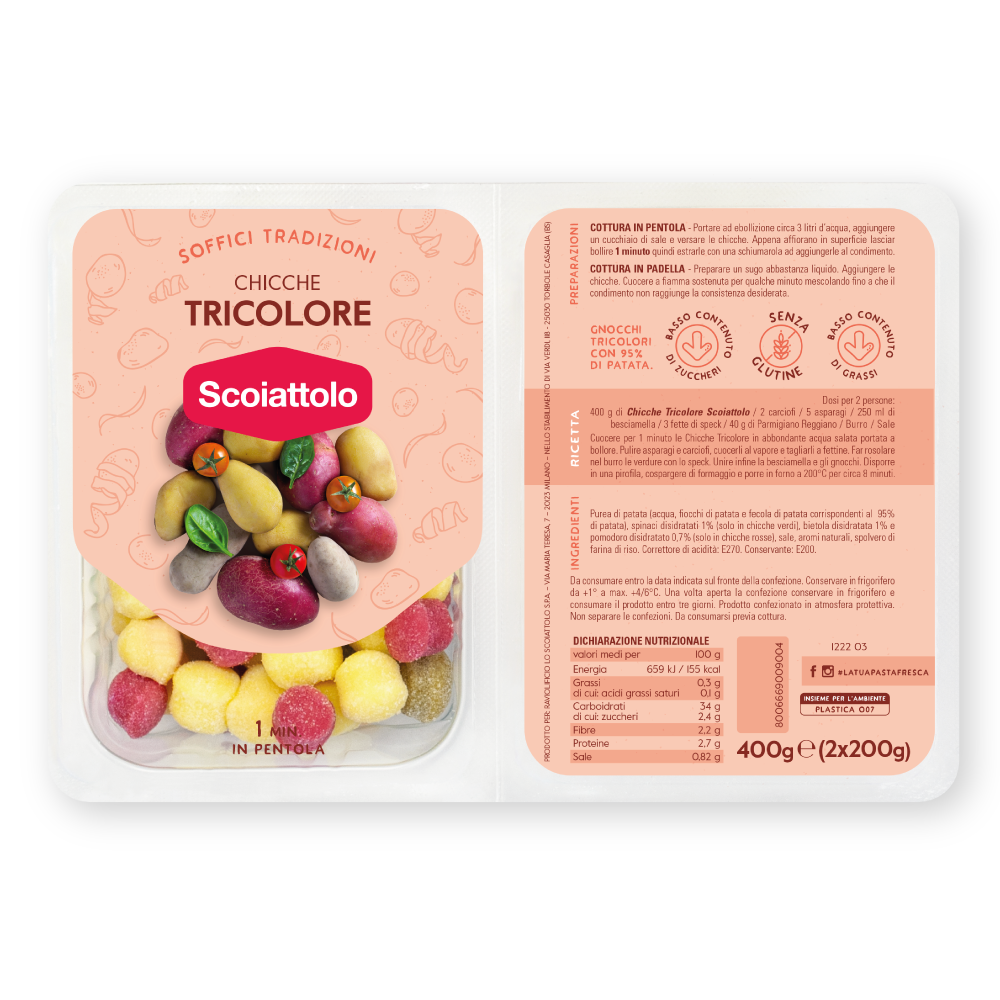 Time: 1 hour
Ingredients (for 2 people):
1 packet of Scoiattolo Chicche Tricolore
2 asparagus
1 artichoke
Approx. 150 ml of béchamel
3 thin slices of speck
Salt as required
1 pinch of nutmeg
40 g of Parmigiano Reggiano
1 knob of butter
Method:
Wash the asparagus, eliminate the stalk and peel it to remove the toughest part. Cook them until they are tender.
Repeat for the artichoke. Clean it, eliminate the outer leaves and the stalk until you get the artichoke heart. Steam it and, when ready, cut it into thin slices.
Cut the asparagus into rounds and gently fry them in a large non-stick frying pan with a knob of butter. Add the speck cut into thin strips and finally, the artichoke.
Prepare a béchamel sauce that is not too thick and add half the grated Parmigiano Reggiano to it and a pinch of nutmeg. Then, add the vegetables and the speck.
Cook the Chicche Tricolore in plenty of boiling salted water for 1 minute. Coat with the béchamel sauce and arrange on a dish. Top with the grated Parmigiano Reggiano to brown nicely.
Place in the oven preheated to 200°C for 8 minutes or until it starts to turn golden brown.