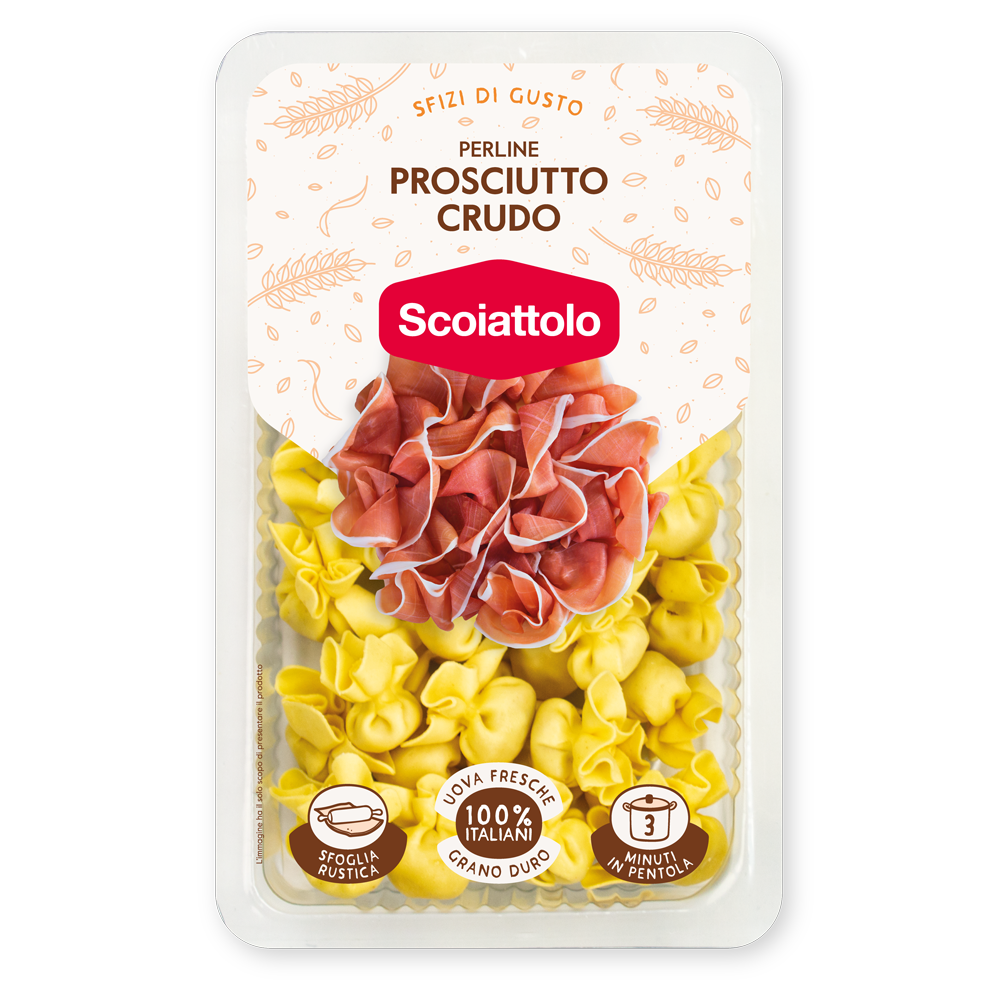 Time: 50 minutes
Ingredients (for 2 people):
1 packet of Scoiattolo cured ham-filled Perline
150 g of peeled pumpkin
1 sweet potato
2 sprigs of rosemary
Vegetable stock as required
1 clove of garlic
Extra virgin olive oil
Salt and pepper as required
Method:
This cream can be prepared quickly in a pressure cooker. In this case, it will only take 12 minutes from when it is up to pressure.
Heat two spoons of extra virgin olive oil in a frying pan, add the clove of garlic and rosemary, followed by the diced pumpkin and sweet potato (the smaller the pieces the quicker they will cook). Stir briefly, cover with the stock and then cook for about 30 minutes or until the vegetables have softened.
Then, remove the clove of garlic and rosemary and adjust the salt and pepper.
Cook the Perlinein plenty of boiling salted water for 5 minutes.
Blend the cooked vegetables and add them to the Cured ham-filled Perlineand plate up with care.