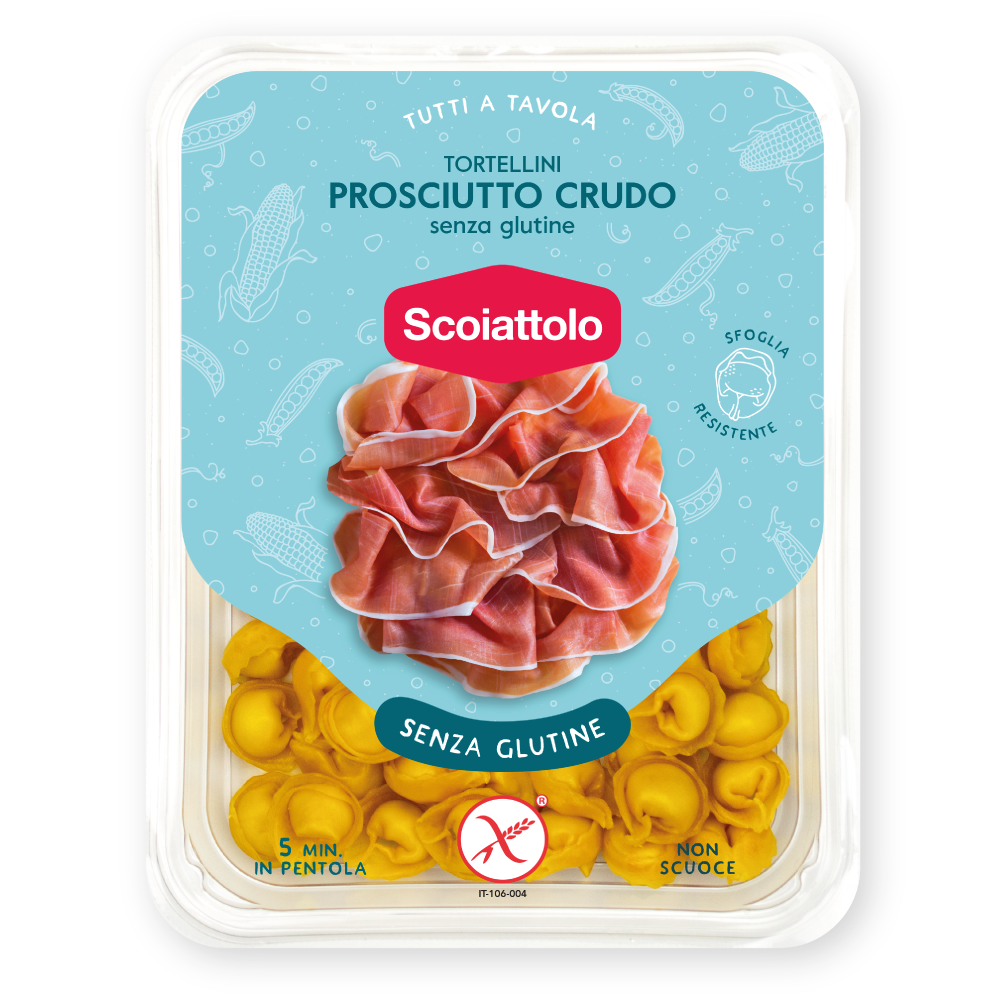 Time: 15 minutes
Ingredients (for 2 people):
1 pack of Scoiattolo GLUTEN FREE Tortellini with Raw Ham
90 g of rocket
Juice of 1 lemon
18 g of extra virgin olive oil
15 g of chopped pistachios
Salt and Pepper to taste
Method:
In a bowl, soften the goat cheese with extra virgin olive oil.
Add the finely chopped fresh herbs, season with salt and pepper, mix and set aside the mixture.
Bring a pot of salted water to the boil, add the Tortellini and cook for 5 minutes.
Drain the pasta and pour it into a pan, add the goat cheese, two tablespoons of cooking water and sauté vigorously for 1 minute.
Serve immediately with plenty of chopped pistachios.