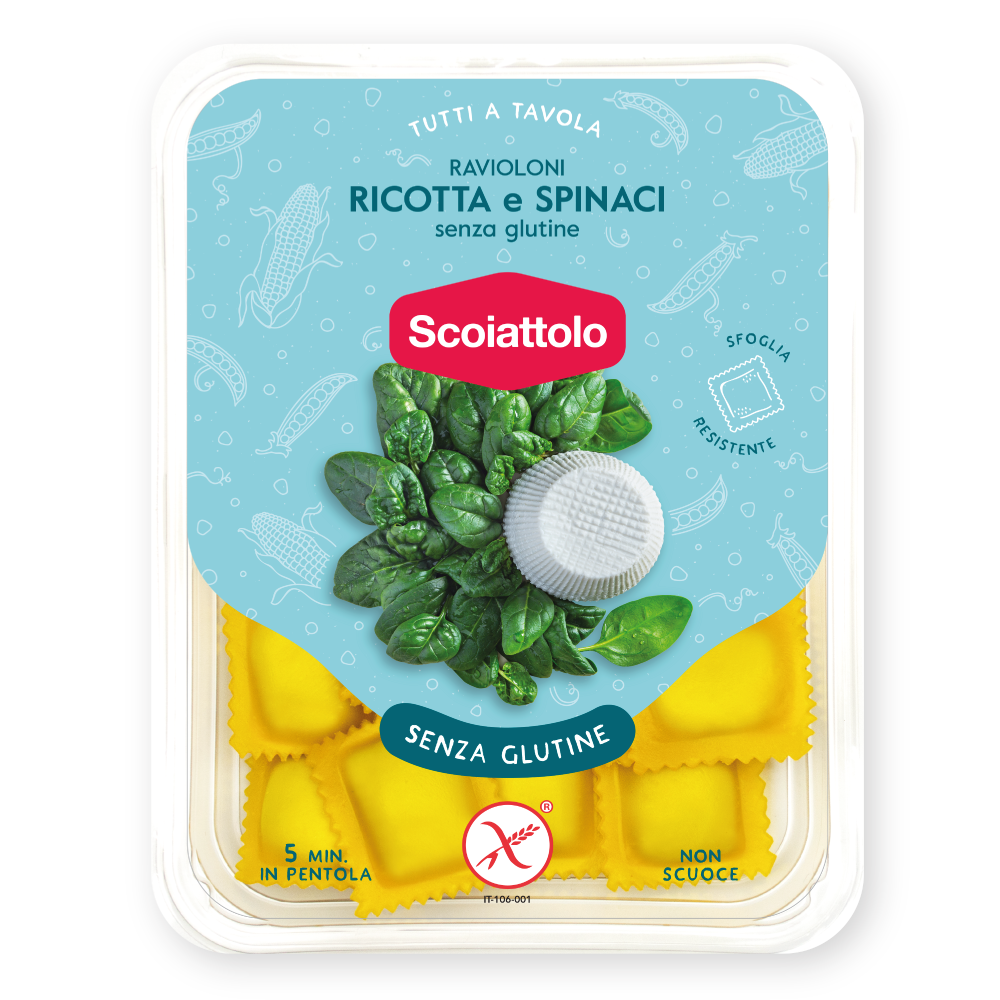 Time: 30 minutes
Ingredients (for 2 people):
 1 packet of Scoiattolo GLUTEN-FREE Ravioloni with Ricotta and Spinach
Romanesco broccoli
Taggiasca olives
Parmigiano Reggiano
1 knob of butter
1 clove of garlic
Method:
Wash the Romanesco broccoli and divide into florets. Steam the broccoli for about 5 minutes in a pressure cooker. Alternatively cook it in boiling salted water until it is soft and still firm.
Cook the Ravioloni in plenty of boiling salted water for 5 minutes.
Heat a knob of butter with a clove of garlic in a large non-stick pan. Sauté the broccoli, then add the coarsely chopped olives.
Drain the Ravioloni and sauté them quickly in the frying pan, finish off with some Parmigiano Reggiano.