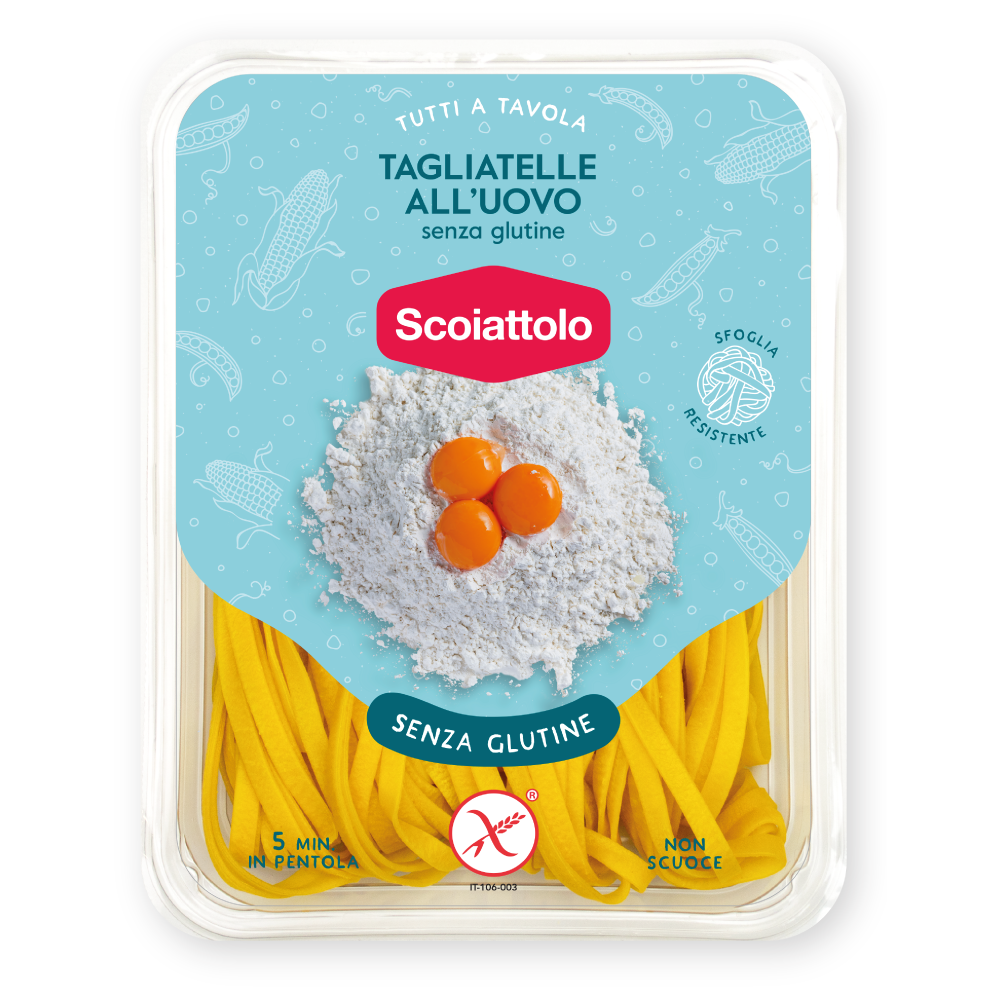 Time: 45 minutes
Ingredients (for 2 people):
1 packet of Scoiattolo GLUTEN-FREE egg tagliatelle
600 g of pumpkin
1 handful of spinach leaves
2 spoons of toasted peanuts
1 organic lemon
2 cloves of garlic
Dried chilli pepper
1 sprig of bay leaves
Extra virgin olive oil
Salt and pepper as required
Method:
Clean the pumpkin, cut it into strips, remove the peel and then cut it into cubes of about two centimetres.
Season the pumpkin with oil and salt, arrange it on an oven tray lined with baking paper, add some bay leaves and bake in the oven at 220°C for 15-20 minutes until golden brown.
In the meantime, gently fry the two unpeeled, crushed cloves of garlic with a pinch of chilli pepper and the lemon zest. This will add a surprising note of freshness to the sautéed ingredients. Put a pan of salted water on to boil.
Once the pumpkin is ready, put two spoonfuls in a plate with a little cooking water from the pasta and mix until creamy. Add the cream to the sautéed ingredients plus the lemon juice.
Cook the Tagliatelle al dente, for 3 minutes, then drain directly into the sautéed ingredients, add the diced pumpkin and half the spinach leaves and mix well. Add a little cooking water and oil to obtain a creamy, not too dry, consistency and cook for another 2 minutes. Serve the Tagliatelle on a bed of fresh spinach leaves and sprinkle with the coarsely chopped peanuts.