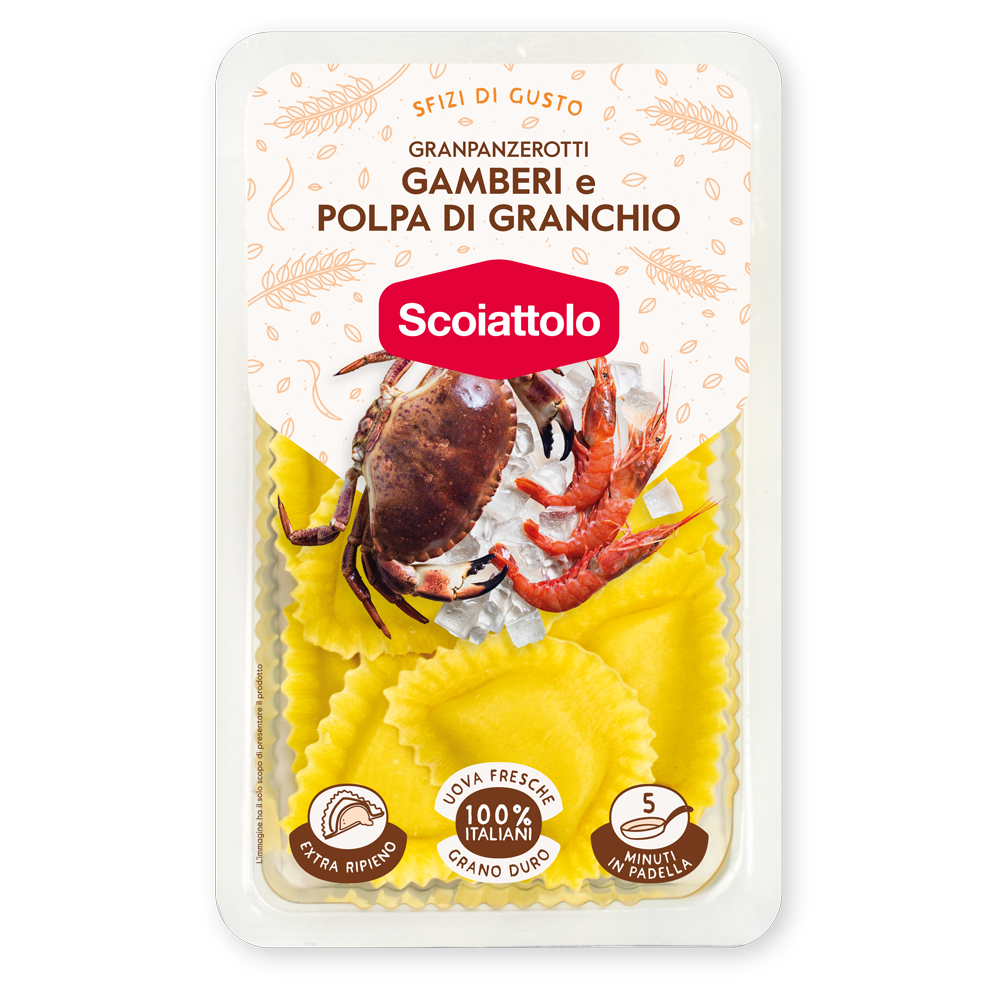 Time: 20 minutes
Ingredients (for 2 people):
1 pack of Scoiattolo Granpanzerotti filled with shrimp crab meat
40 g butter
Juice of 1 lemon
10 g of extra virgin olive oil
10 g of almonds
1 knob of butter
Rainbow pepper (mix of white, black and red pepper)
Lemon thyme
Salt to taste
Method:
Gently melt the butter in a pan with extra virgin olive oil. Add the juice of one lemon, a pinch of coarse salt and bring to the boil slightly.
Add Granpanzerotti and cook over moderate heat for 4 minutes, until the sauce thickens, resulting in a cream.
Add the lemon thyme leaves and pepper, sauté everything for 1 minute
Serve immediately topped with chopped almonds.