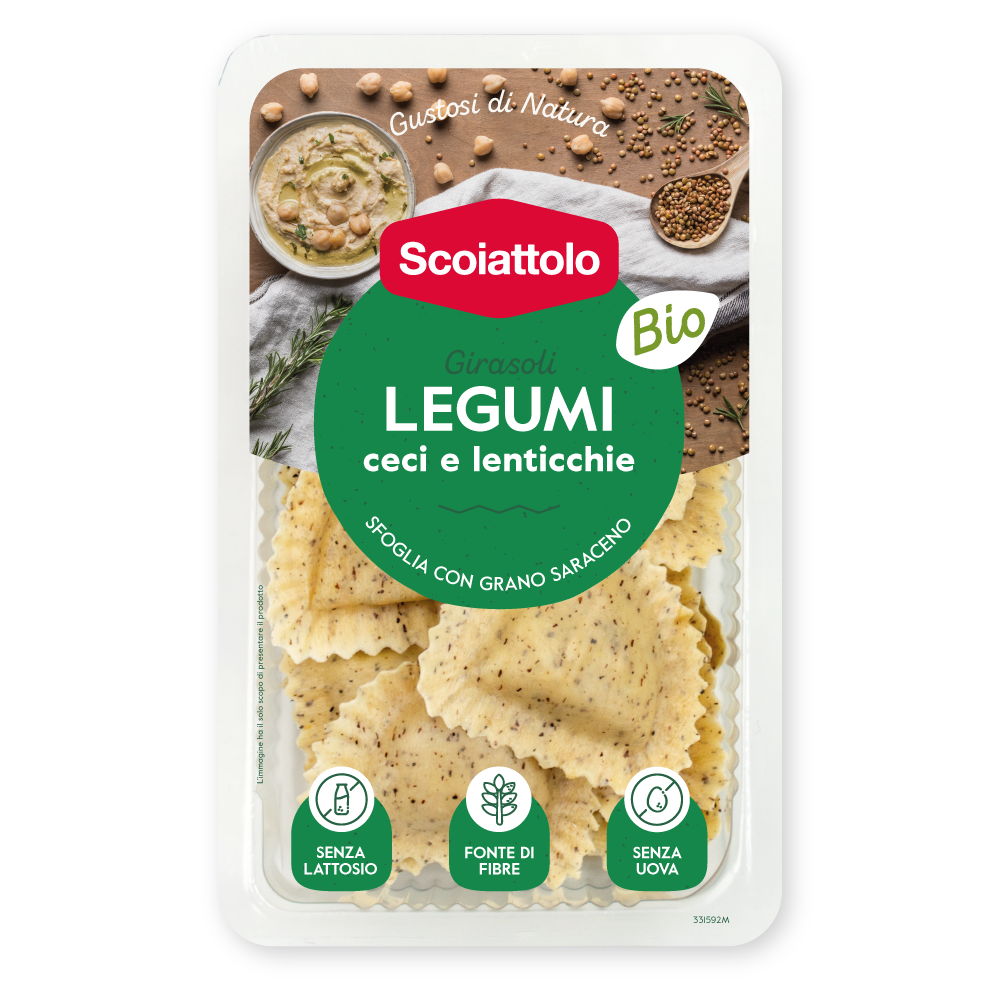 Time: 50 minutes
Ingredients (for 2 people):
1 packet of Scoiattolo Legume Girasoli, with chickpeas and lentils
400 g of pumpkin
1 onion
1 bunch of sage
Rosemary as required
1 cup of vegetable stock
Extra virgin olive oil as required
Method:
Place 2 spoons of extra virgin olive oil in a pan with the finely chopped onion and sage leaves. Peel the pumpkin, cut it into cubes and add it to the pan with a cup of hot vegetable stock. Once the pumpkin has softened, remove the sage and blend the ingredients until they form a delicious creamy sauce.
Drizzle some extra virgin olive oil in a second pan, add 200 ml of water, a pinch of salt and the Girasoli with chickpeas and lentils. Cook for 5 minutes until the water has evaporated and drain.
Place the pumpkin sauce on the plate first and then, the Girasoli. Serve with a drizzle of extra virgin olive oil, fresh sage leaves and rosemary.