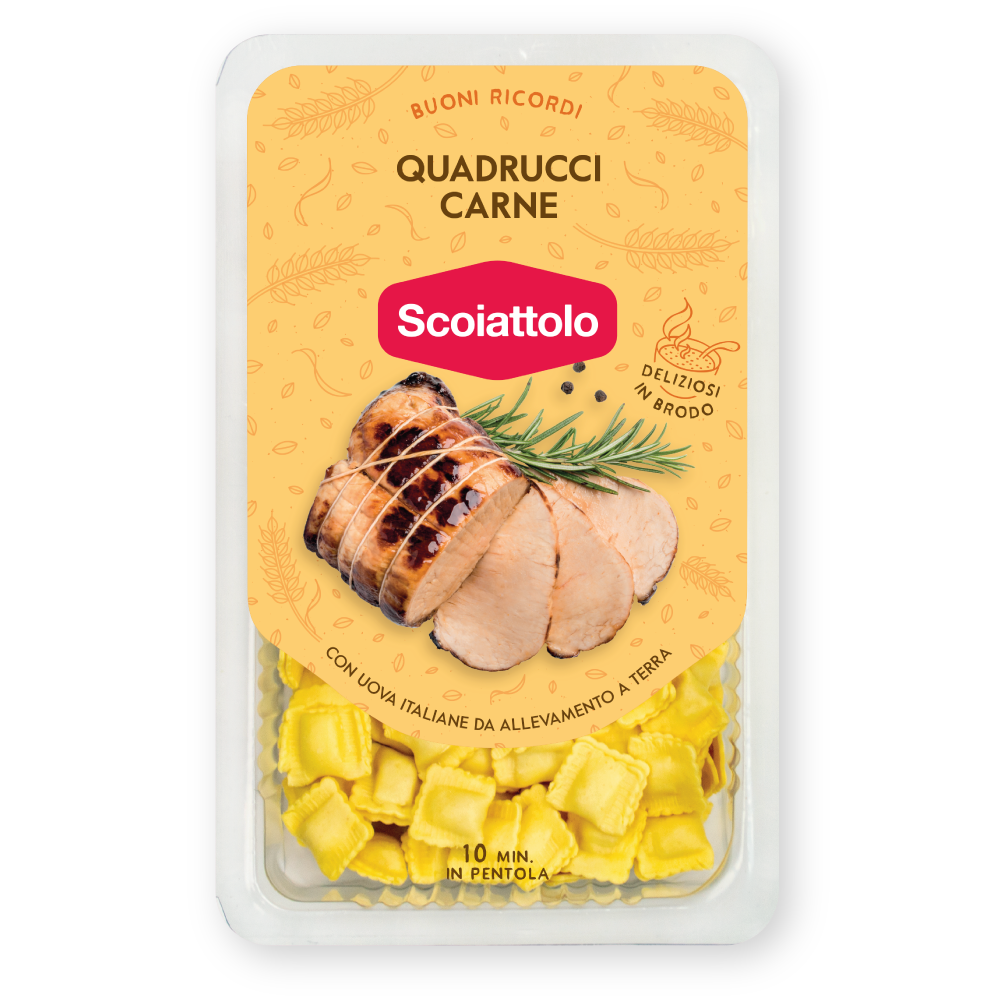 Time: 30 minutes
Ingredients (for 2 people):
1 packet of "Lo Scoiattolo" meat quadrucci
1 litre of water
1 Granny Smith apple
3 carrots
2 sticks of celery
1 fresh spring onion
Savoy cabbage as required
Rock salt
Extra virgin olive oil
Cloves as required
Method:
Prepare the vegetable stock with ½ apple, one stick of celery, two well-washed carrots and the cloves.
Add a little rock salt.
Cook until done; the broth will be an amber colour. Filter it and put to one side.
In the meantime, chop the remaining vegetables into cubes, the carrot, the Savoy cabbage in julienne strips, the other half of the apple and the stick of celery.
Bring the stock to the boil, then add the vegetables and cook them for about 3-5 minutes so that they remain crunchy.
In the last three minutes of the vegetable cooking time, add the quadrucci and cook until done.
Serve with a drizzle of cold extra virgin olive oil.