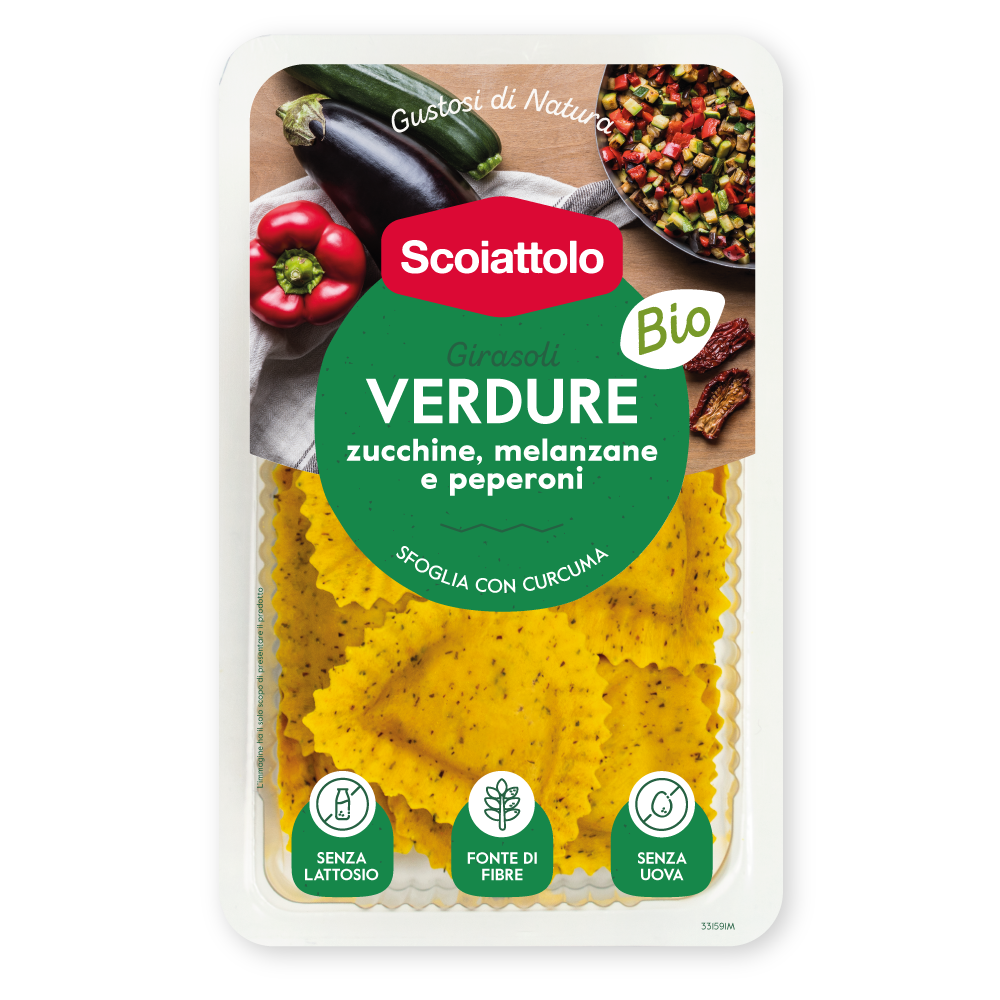 Time: 30 minutes
Ingredients (for 2 people):
1 pack of Scoiattolo ORGANIC-VEGAN Girasoli filled with Grilled Vegetables
50 g of rocket
5 g of pine nut
75 g of extra virgin olive oil
100 g of stale bread crumbs
1 clove of garlic
50 g of pecorino cheese (if desired)
1 tablespoon of lemon juice
Parsley and chili to taste
Salt to taste
Method:
Combine in a mixer the washed and dried rocket, pine nuts, pecorino cheese (if desired), peeled garlic and salt. Run the mixer at low speed adding the extra virgin olive oil slowly. Once the desired consistency is reached, put it aside.
Serve immediately with a generous layer of tasty bread crumbs.
In the same pan pour a drop of water, a pinch of salt and Girasoli filled with grilled vegetables. Cook the ravioli over medium heat for 4 minutes, until the water has evaporated, creating a natural cream. Then add the pesto sauce to Girasoli and sauté everything in the pan for 1 minute.
In a pan pour a veil of evo oil, parsley, a pinch of chili pepper and lemon juice. In the meantime, cut the breadcrumbs into small cubes and pour them in the pan as soon as the oil is hot. Remove the bread from the pan when it is well crumbled, golden and crunchy and set it aside.