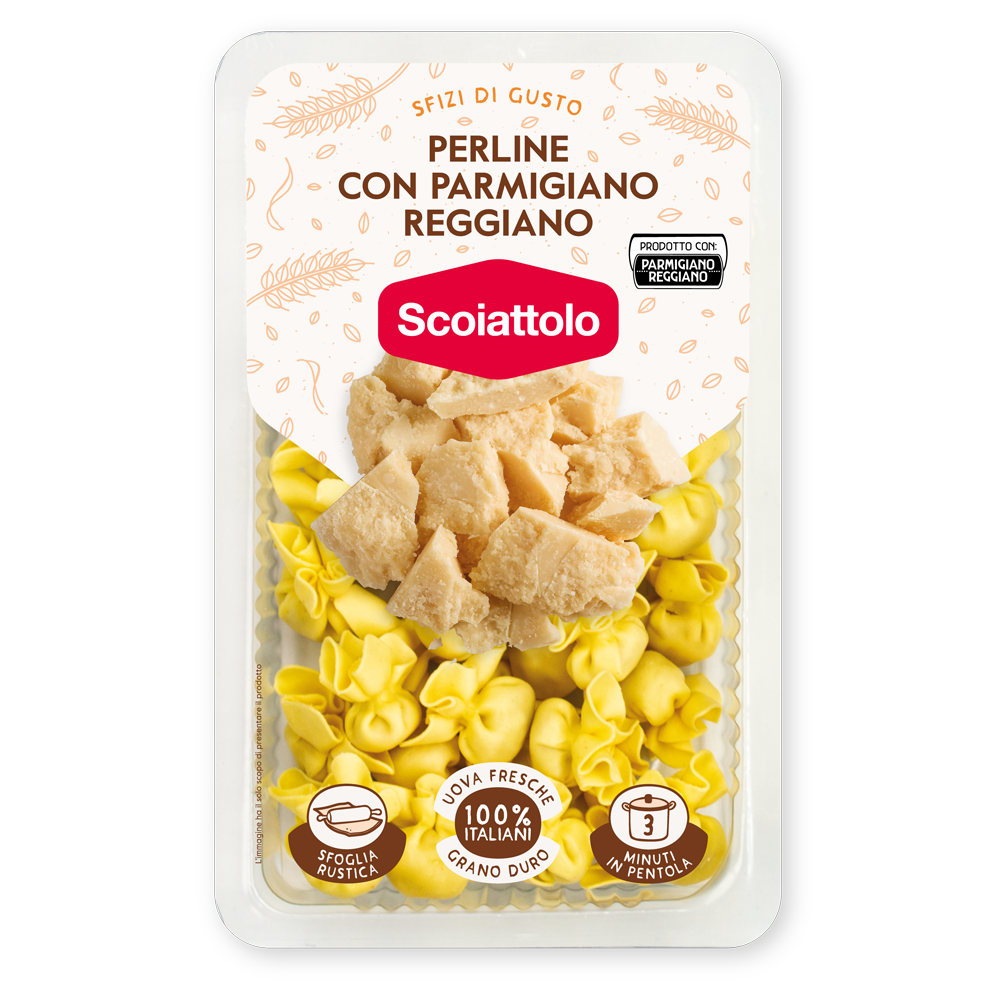 Time: 10 minutes
Difficulty: Easy
1 packet of "Lo Scoiattolo" Perline filled with Parmigiano reggiano
200 g of shelled fresh broad beans
Extra virgin olive oil
Semi-aged Sardinian pecorino cheese
Orange flower honey
Salt and pepper as required
Method:
Bring the water for the perline to the boil.
Shell the broad beans (if they are small and sweet, they will be fine, if they are too big, remove the hard skin), fry them gently in a pan until they start to soften (3-4 minutes).
Now, add 4-5 spoonfuls of cooking water to the broad beans and start to whip up the broad bean mayonnaise with the olive oil.
Adjust the salt and pepper.
Prepare slivers of pecorino cheese.
Cook the perline in boiling salted water for two and a half minutes, then complete the cooking by sautéing them in the frying pan with the fresh board bean mayonnaise.
Serve on plates sprinkled with slivers of pecorino cheese and a few drops of orange flower honey.
Finish by drizzling some extra virgin olive oil and grinding a little fresh pepper on top.