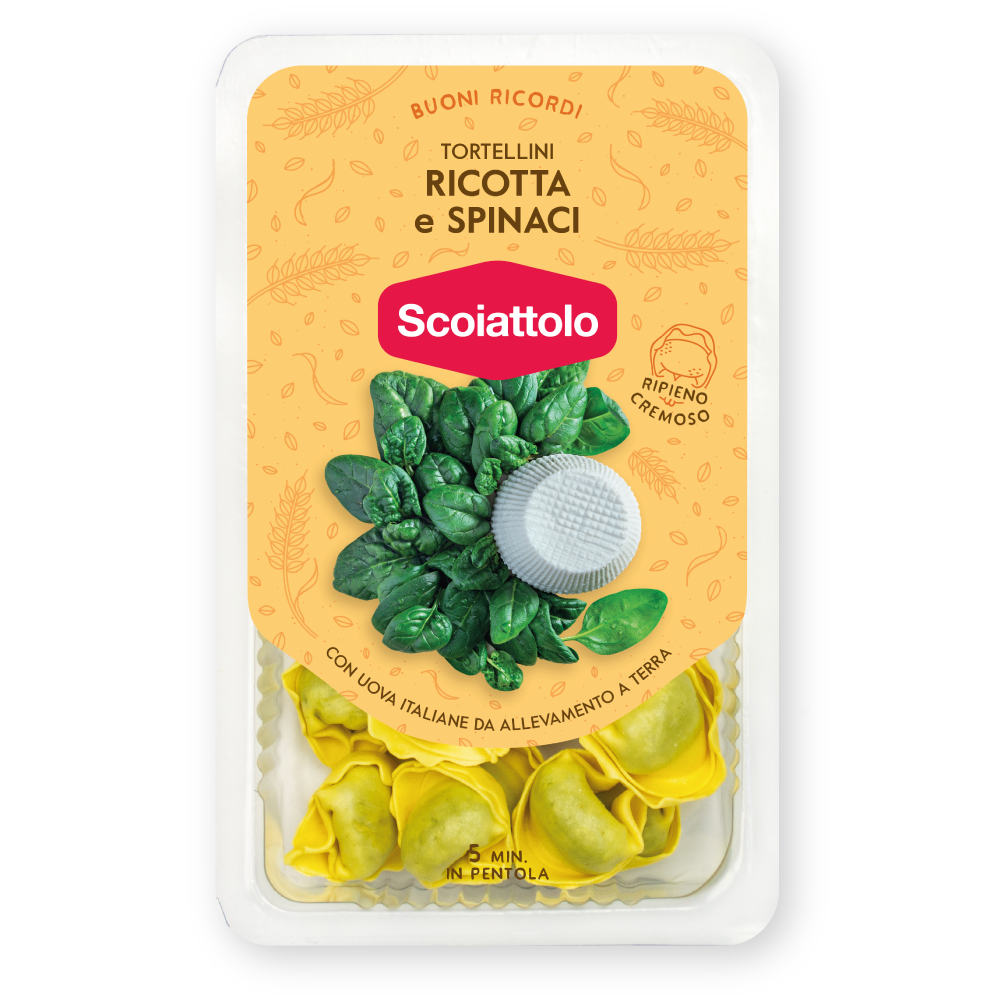 Time: 2 hours 30 minutes
Ingredients (for 2 people):
1 pack of Scoiattolo Tortellini Ricotta and Spinach
1 avocado
2 tablespoons of lime juice
300 g of datterini tomatoes
20 g of sugar
Extra virgin olive oil to taste
Salt and Pepper to taste
Method:
Slice the datterini tomatoes along their length and place them on a baking tray, belly up, season them with extra virgin olive oil, salt, pepper and sugar. Cook for 2 hours at 140 ° until they are roasted on the surface.
In a blender, combine the avocado pulp, 2 tablespoons of lime juice and the extra virgin olive oil. Season with salt and blend until you get a smooth and tasty cream.
Bring a pot of salted water to the boil and cook Tortellini over moderate heat for 5 minutes. Drain and add to the avocado cream, sauté for a few seconds.
Serve immediately with the confit cherry tomatoes and a sprinkling of pepper.