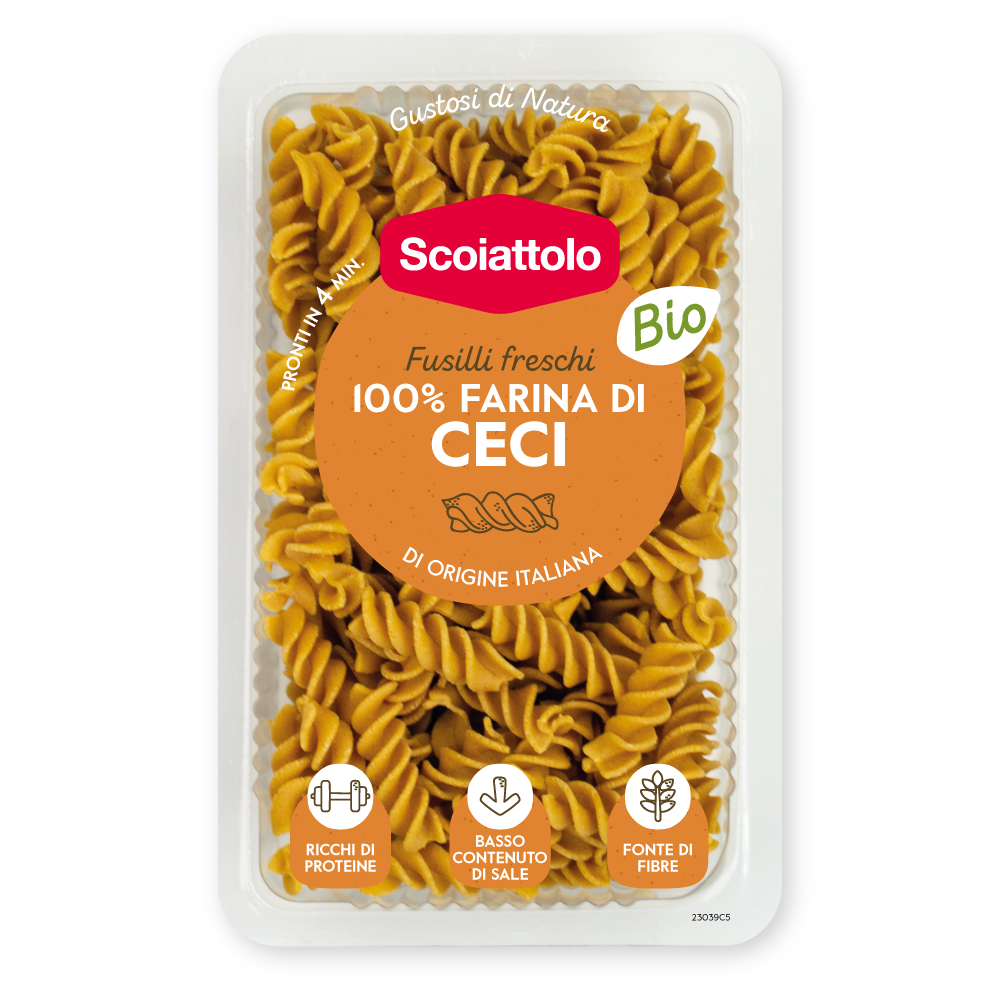 Time: 15 minutes
Ingredients (for 1 people):
65 g of Scoiattolo Organic fresh Fusilli made with Italian Chickpeas
100 g Belgian endive
50 g of shallot
50 g of soybean sprouts
100 g of mango
15 g of extra virgin olive oil
Salt to taste
Method:
Heat the evo oil with the shallot in a frying pan. Add the endive (previously cut into strips) and the soya sprouts. Salt to taste. 
Bring a pot of water to the boil and cook the Fusilli over moderate heat for 4 minutes.
Drain and place Fusilli to the pan together with the vegetables, sauté for a few seconds.
Serve immediately with diced mango.