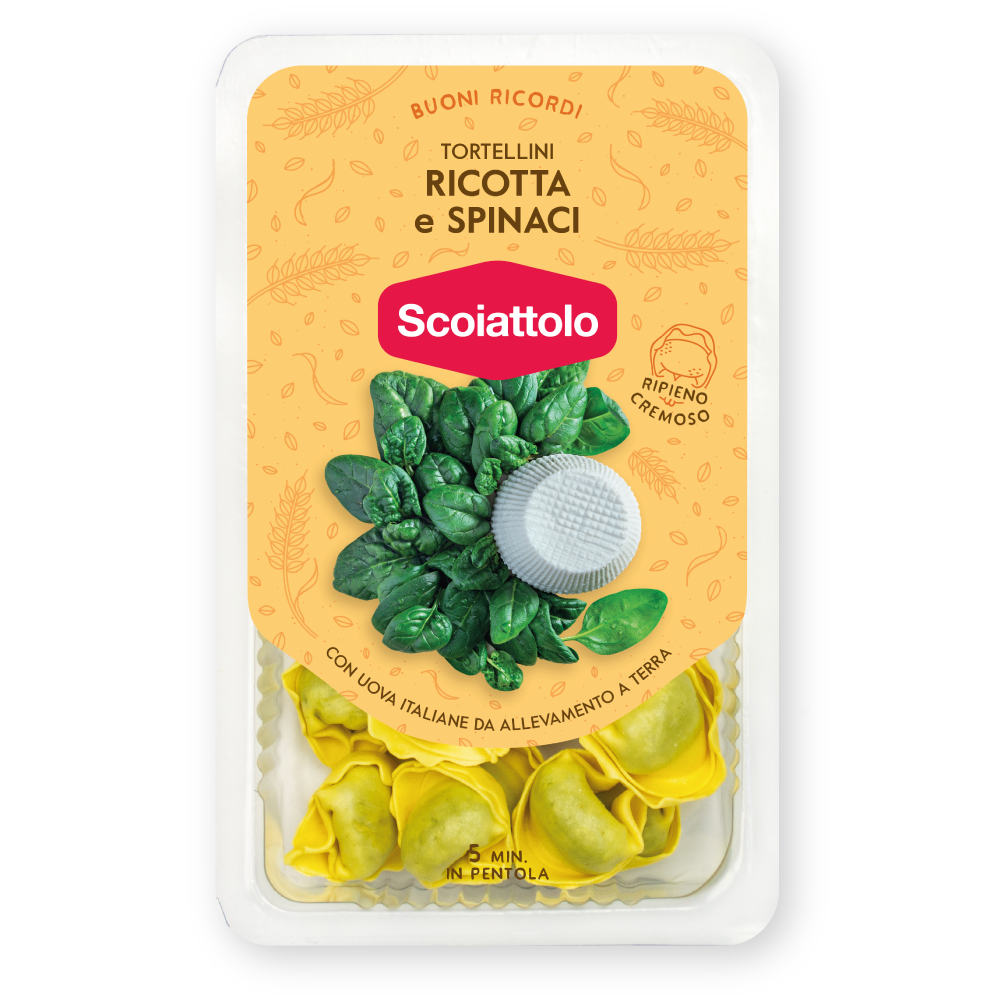 Time: 45 minutes
Ingredients (for 2 people):
1 packet of Scoiattolo Tortellini with Ricotta and Spinach
250 g of leeks
30 g of butter
½ onion
Chicken stock as required
5 g corn starch
50 ml sour cream
Salt and pepper as required
Basil leaf
Method:
Cook the Tortellini with Ricotta and Spinach in plenty of boiling salted water.
In a large pan, melt the butter, gently fry the onion and add the finely chopped leeks. Sweat the vegetables for about ten minutes, stirring frequently. Then, cover with the hot stock and leave to cook on a low heat for about 20 minutes. It should simmer on a low heat.
Blend it all thoroughly and put the creamy sauce back in the pan and bring to the boil. Then, stir in the corn starch made into a paste in a little cold water. Lastly, add the sour cream. Adjust the salt and pepper, finish with the Tortellini and serve on a fragrant basil leaf.