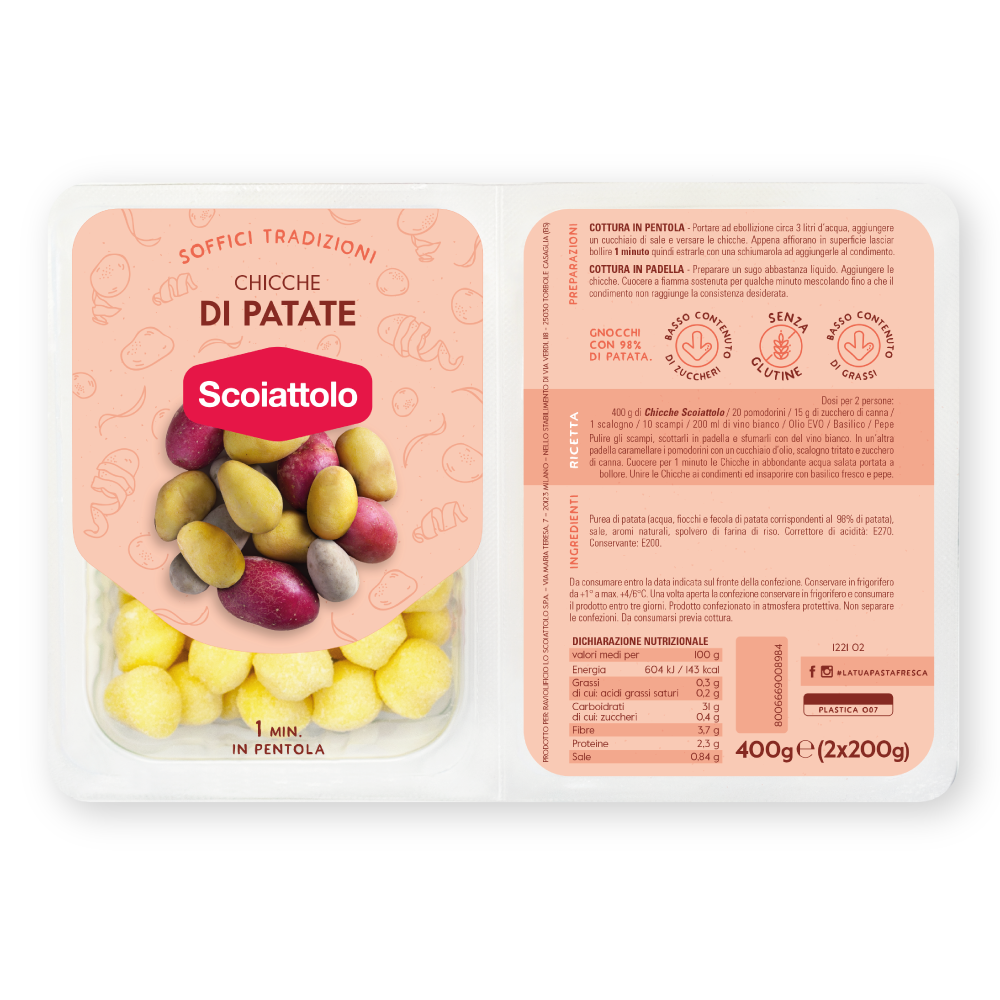 SMALL AND ULTRA SOFT, Chicche are practical and original gnocchi, made only from selected, genuine potatoes. DELICIOUS, they are ideal for getting creative in any recipe. PRACTICAL, they are ready in the pan in 1 minute.
Cooking time: 1 minute in pan
Grammatura: 2×200 g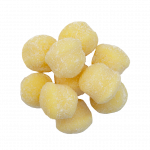 Cooking in the saucepan
Bring about 3 litres of water to the boil, add a spoon of salt and the chicche. As soon as they come to the surface, leave to cook for 1 minute, then remove them with a skimmer spoon and add them to the condiment.
Cooking in the frying pan
Prepare a fairly liquid sauce. Add the chicche. Cook on a high heat for a few minutes, stirring until the sauce has reached the desired consistency.
Ingredients
Potato purée (water, potato flakes and starch corresponding to 98% potato), salt, natural flavourings, dusting of rice flour. Acidity regulator: E270. Preservative: E200.
Nutritional table (average values for 100g)
NUTRITION DECLARATION
Energy 604 kJ – 143 kcal
Fats 0,3 g
of which satured fats 0,2 g
Carbohydrates 31 g
of which sugars 0,4 g
Fibres 3,7 g
Proteins 2,3 g
Salt 0,84 g
You could be interested into