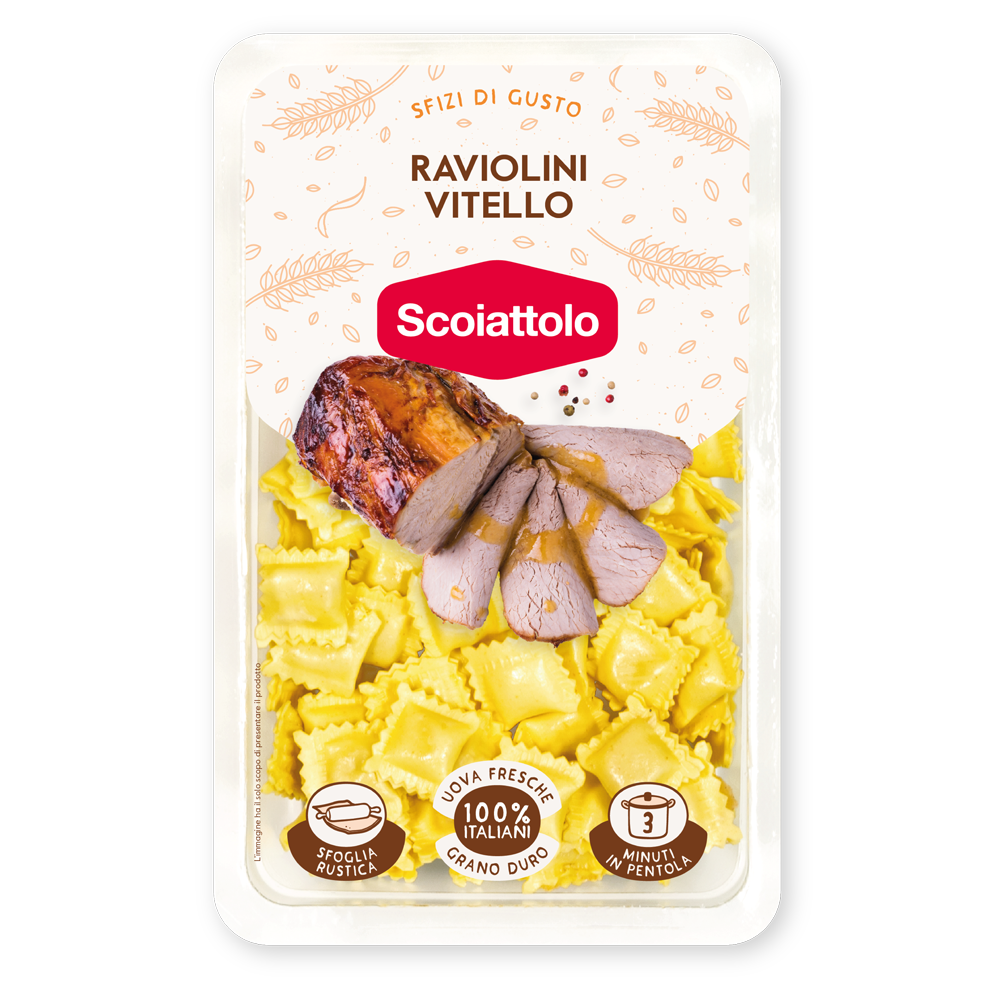 These small ravioli with veal meat are a new delicious proposal, a perfect dish for both adults and children: a rich and enveloping filling in a small pasta!
The exciting taste of Raviolini, made with 100% veal meat, is perfect to be prepared in many different ways!
During coldest months, taste the Raviolini in soup, and let yourselves get cuddled in their surprising flavor!
The Raviolini are made of a rustic pastry, produced exclusively with 100% italian durum wheat semolina and italian fresh barn egg, coming from a short, controlled and high quality supply chain.
The new packaging, with 70% recycled plastic and 100% recycled paper, tells our desire for transparency and sustainability: the choice to bring a fresh pasta you can trust to your table. Discover our commitment to a sustainable company.
Cooking time: 3 minutes in a pot
Net weight: 200 g.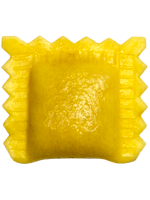 Cooking in a pot
Bring a pot of water to boil, add a pinch of salt, pour in the Raviolini and cook for 3 minutes.
Ingredients:
Pasta 65%: durum wheat semolina, 23% egg, water. Filling 35%: 65,5% veal meat, breadcrumbs (type "0" soft wheat flour, salt, brewer's yeast), whey powder, natural flavoring, salt, yeast extract, nutmeg, black pepper.
May contain: nuts, shellfish, fish, soy, celery.
Nutrition facts (average values per 100g):
NUTRITION DECLARATION
Average values per 100g.
Energy 1106 kJ / 261 kcal
Fat 2,8 g
of which: saturates 1,0 g
Carbohydrate 45 g
of which: sugars 3,7 g
Fiber 2,1 g
Protein 13 g
Salt 0,85 g
You could be interested into