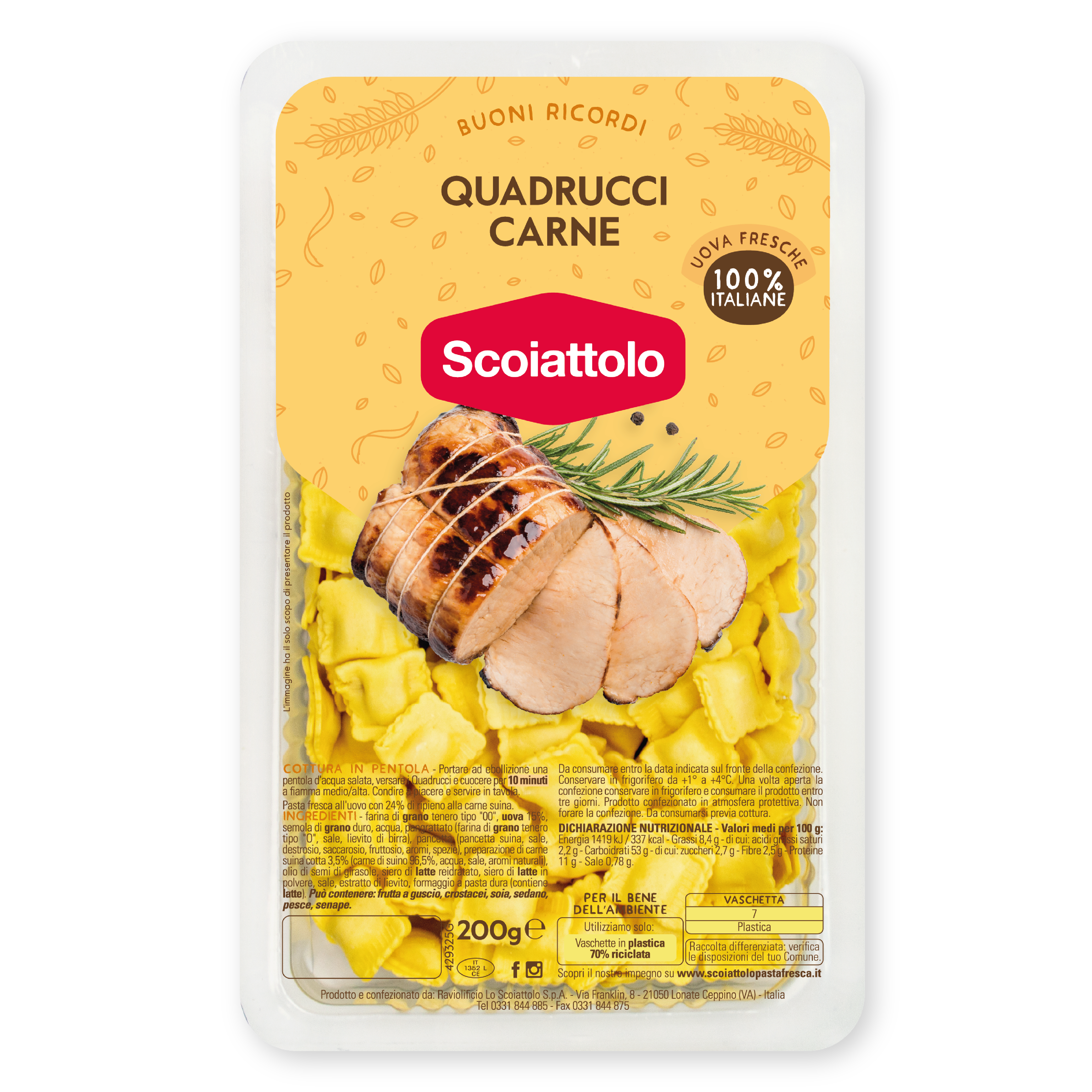 QUADRUCCI FILLED WITH MEAT

Quadrucci filled with meat are SMALL AND DELICIOUS: the pasta combines with the meat to create the most popular product with adults and children alike. Perfect for a wide variety of preparations, they are excellent when served in a hot, tasty broth. The pasta is made with 100% durum wheat semolina and exclusively with free-range Italian eggs.
Cooking time: 10 min
Weight: 200 g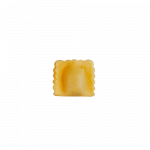 Cooking in the saucepan
Bring a saucepan of salted water to the boil, add the Quadrucci and cook for 10 minutes on a medium heat. Add a condiment of your choice and serve.
Ingredients
Pasta 76%: durum wheat semolina, egg 20%, water.
Filling 24%: breadcrumbs (soft wheat flour type "0", salt, brewer's yeast), preparation of cooked pork 15.5% (pork meat 96.5%, water, salt, natural flavourings), bacon 16.5% (pork meat 93%, salt, dextrose, sucrose, fructose, flavourings, spices), durum wheat semolina, sunflower oil, powdered milk whey, water, salt, yeast extract, hard cheese (milk, salt, rennet, technological adjuvant: egg lysozyme).
May contain: walnuts, crustaceans, soy, celery, fish.
Nutritional table (average values for 100g)
NUTRITION DECLARATION
Energy 1419 kJ – 337 kcal
Fats 8,4 g
of which satured fats 2,2 g
Carbohydrates 53 g
of which sugars 2,7 g
Fibres 2,5 g
Proteins 11 g
Salt 0,78 g
You could be interested into