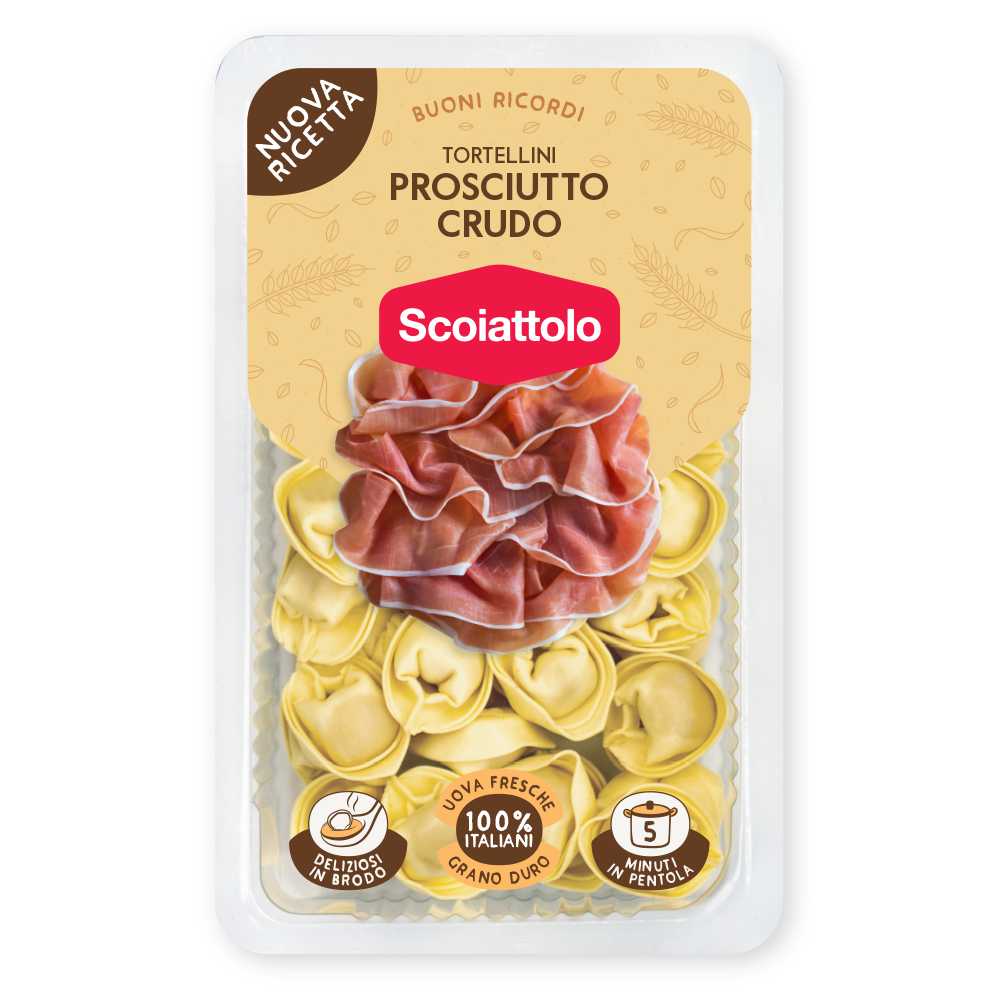 TORTELLINI WITH CURED HAM

Tortellini that are the TRUEST TO TRADITION have a creamy filling of selected cured ham and are prepared in our kitchens. The all-round flavour of the tortellino is also perfect when served in broth. The 100% durum wheat semolina pasta is made exclusively with free-range Italian eggs.
Cooking time: 5 min
Weight: 200 g
Cooking in the saucepan
Bring a saucepan of salted water to the boil, add the Tortellini and cook for 5 minutes on a medium heat. Add a condiment of your choice and serve.
Ingredients
Pasta 60%: durum wheat semolina, egg 20%, water.
Filling 40%: powdered milk whey, preparation of cooked pork (pork meat, water, salt, natural flavourings), cured ham 7% (pork meat, salt), breadcrumbs (soft wheat flour type "0", salt, brewer's yeast), water, durum wheat semolina, sunflower oil, vegetable fibre, salt, hard cheese (milk, salt, rennet, preservative: egg lysozyme), yeast extract.
May contain: walnuts, crustaceans, soy, celery, fish.
Nutritional table (average values for 100g)
NUTRITION DECLARATION
Energy 1135 kJ – 269 kcal
Fats 6,7 g
of which satured fats 2,1 g
Carbohydrates 38 g
of which sugars 7,6 g
Fibres 2,5 g
Proteins 13 g
Salt 1,7 g
You could be interested into