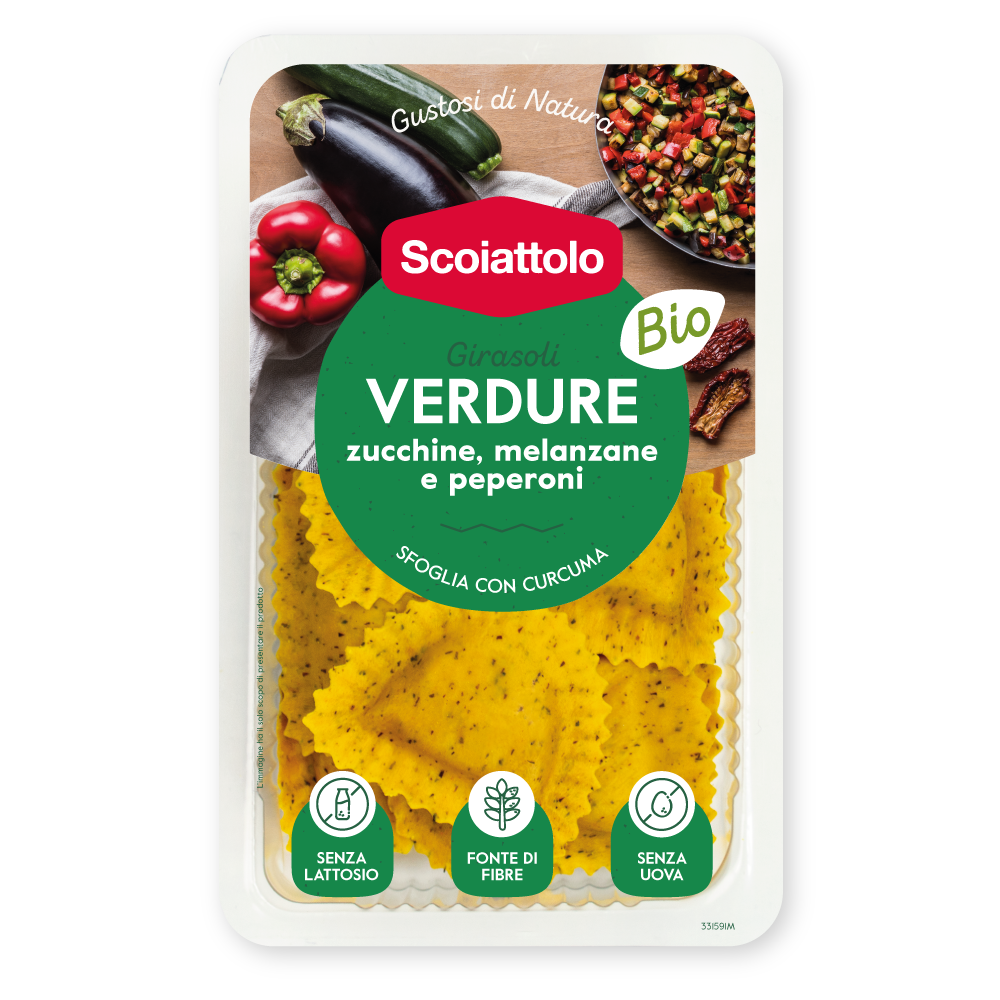 GRILLED VEGETABLES GIRASOLI WITH COURGETTES AUBERGINES AND PEPPERS

Eating well gives you energy, colour and awareness! ORGANIC and VEGAN Girasoli are lactose and egg free, but packed with flavour (and a SOURCE OF FIBRE). The durum wheat semolina pasta encloses a filling in which grilled peppers, courgettes and aubergines are expertly blended with sunflower seed oil to create a mixture bursting with flavour!
Cooking time: 5 mins
Weight: 250 g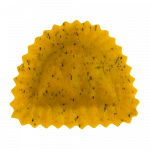 Cooking in the frying pan
Heat a little extra virgin olive oil (or melt a knob of butter) in a frying pan, add 200 ml of water and a pinch of salt. Add the Girasoli and cook for about 5 minutes until the water has evaporated. Serve
Cooking in the saucepan
Bring a saucepan of salted water to the boil, add the Girasoli and cook for 3 minutes on a medium-high heat. Add a condiment of your choice and serve.
Ingredients
Filling 53%: grilled courgettes*16.5%, grilled aubergines* 16.5%, potato flakes*, sunflower oil*, grilled peppers* 10%, onion*, dried tomatoes* 4.5%, salt, parsley*, vegetable fibre*, garlic*.
Pasta 47%: durum wheat semolina*, water, buckwheat flour* 3.5%, turmeric* 1.5%. *From organic farming.
May contain traces of: walnuts, soy, celery, fish, crustaceans.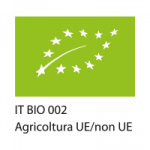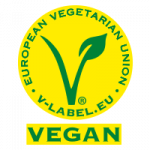 Nutritional table (average values for 100g)
NUTRITION DECLARATION
Energy 903 kJ – 215 kcal
Fats 5,8 g
of which satured fats 0,6 g
Carbohydrates 34 g
of which sugars 5,5 g
Fibres 3,4 g
Proteins 4,9 g
Salt 0,91 g
You could be interested into